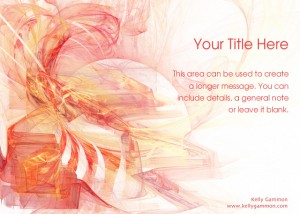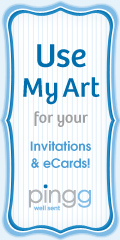 'Tis the season for graduations! Yeah! If you are graduating this year, congratulations!! If you are looking for graduation invitations, but not into the classic mortarboard and gown motif, look no further! Check out the selection of great invites at pingg.com. Of course, I encourage you to check out my designs there, but if abstract isn't your thing, there are lots of awesome designers featured on pingg.com.
I am thrilled to be a part of the designer series at pingg.com and I can't say enough good things about them. I am privileged to be in the company of such great designers. If you are planning an event this summer, do yourself a favor and check them out.
And if you are graduating this summer, go forth and conquer!